Nana Aframea Preparatory School (Destiny child) | Abiriw-Akuapem
About the School

The school was founded on
3 September 2003
at the
autonomous initiative
of some citizens.
Educational activities have started to take place with twenty students from Abiriw and Duwu communities.
Since then the school has grown, and it has acquired
the status of Junior High School (J.H.S. level)
.
A first group of students, enrolled in the B.E.C.E. (Basic Education Certificate Exams), has achieved the best school results in the Akuapem North District in 2011.
Since that year, the school promotes school activities and sports.
The institute needs routine maintenance, textbooks and educational support (teaching) in the different levels of education hosted.
The institute is open to volunteer teachers from all over the world.

Volunteering Teachers -

CALL TO VOLUNTEER

:

We are looking for
volunteers
who can
teach
(any of) the following school subjects:
English,Drawing and/or paintingbasic ICTSportHistoryFirst Aid
June, 2015: 25 children between 4 and 8 years old needs caring class teachers.
The voluntary service is open.
Here are some preconditions
.
To teach as volunteer at the Nana Aframea Preparatory School you must attach a
Resume
to your request, providing at least one
reliable reference
, whose author must be
available and contactable
(ie: reference from Schools and Universities, professionals in education or health, employer or other significant institution; certificates attesting past activity in the same field with NGOs are welcome).
Generally all the
(demonstrable) skills
compatible with the subjects taught (listed above) are appreciated.
Teaching / caring imperatively requires a copy of the Police Clearance Certificate!

Educational qualifications must be attached and forwarded together with the application form, the reference (this one including the related contact details: email, phone number), and the Police Clearance Certificate : everything in digital format via e-mail to Ofie Support Unit (NGO).
Important: for caring activities, available roles are reserved only for female volunteers
.
Admission to the teaching service/caring activities as volunteer is
at the sole discretion
of the Nana Aframea Preparatory School and Ofie Support Unit (NGO): the suitability assessment is based on the resume and on the contact with reference's author.
Immediately providing the Police Clearance Certificate can positively accelerate the time required for the evaluation of the volunteer application.
Minimum age: over 18 years old
If you are
interested
, please follow this path: 
Volunteering Application Letter
If you want to take advantage of our hospitality (self-financing) services: 
Volunteering - hostel service (guest house)
Or contact us to ask more information: 
ofie-ghana@yandex.com

---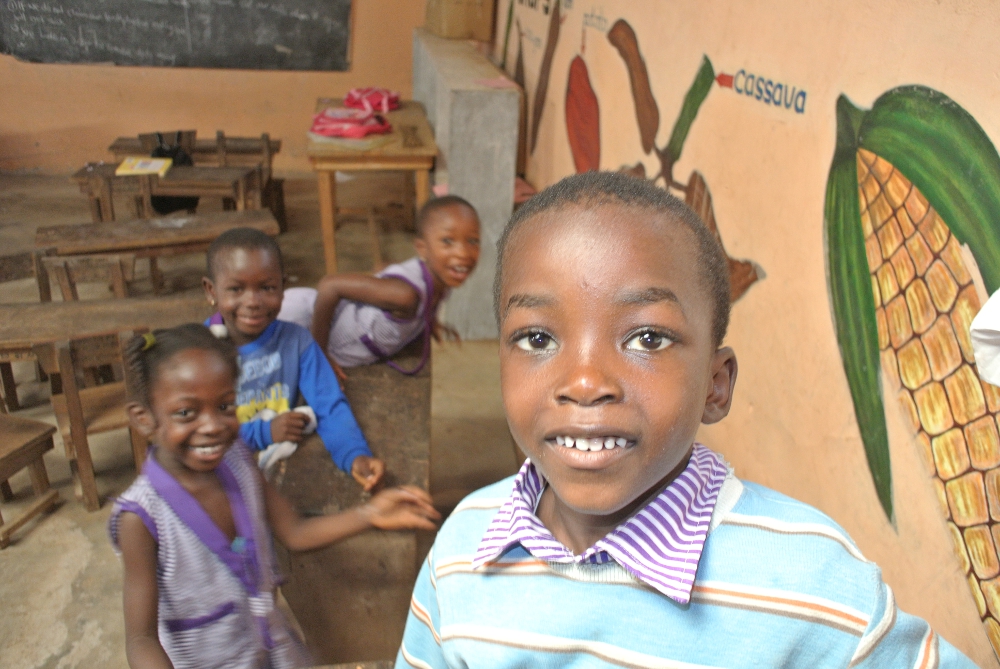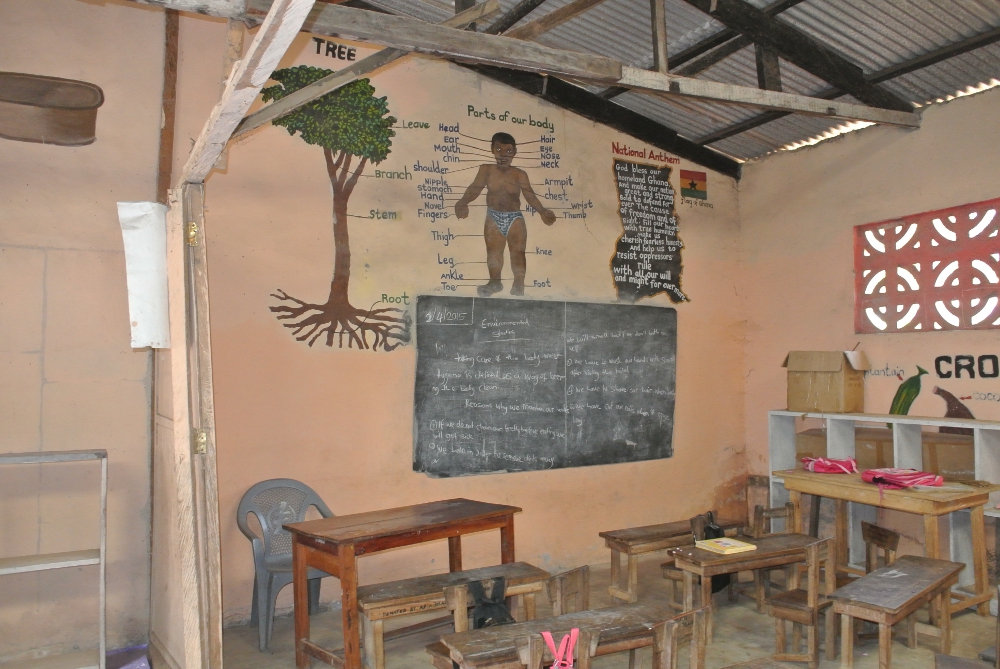 (FR) L'école a été fondée le 3 Septembre 2003 avec vingtaine d'étudiants des les communautés de Abiriw et Duwu.
Depuis lors, l'école a connu une croissance importante, et aujourd'hui il a acquis le statut de Junior High School (JHS).

Un premier groupe d'étudiants, inscrits dans le B.E.C.E. (Basic Education Certificate Exams), a obtenu les meilleurs résultats en 2011, dans le district du Nord de Akuapem.
Depuis cette année, l'école favorise les activités scolaires et les sports.

L'institut a besoin d'entretien de routine, manuels scolaires et soutien éducatif (enseignement) dans les différents niveaux d'enseignement hébergés.
L'institut est ouvert aux enseignants volontaires de partout dans le monde.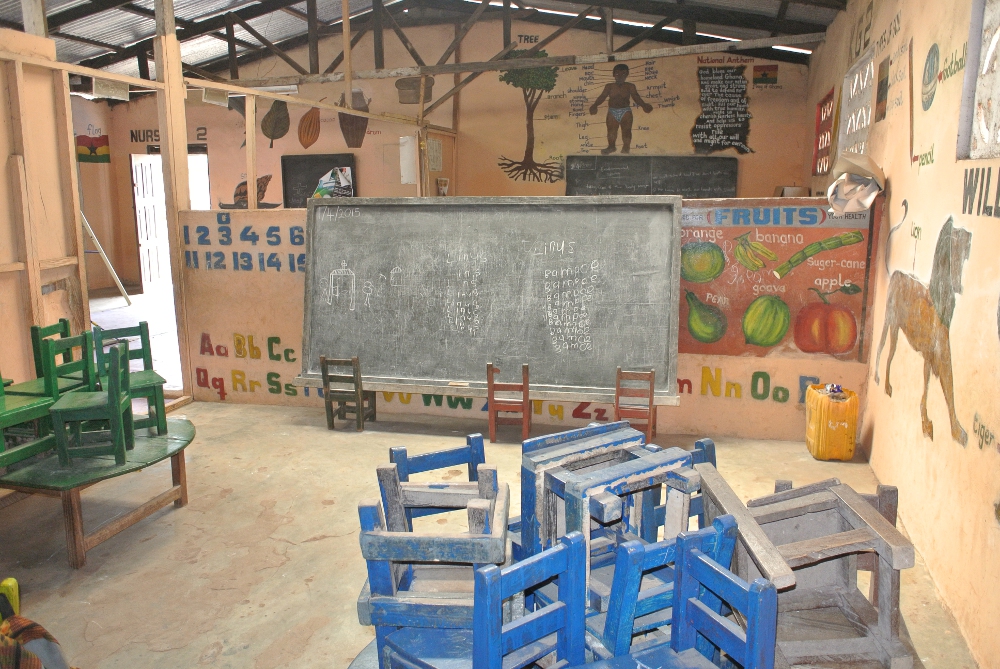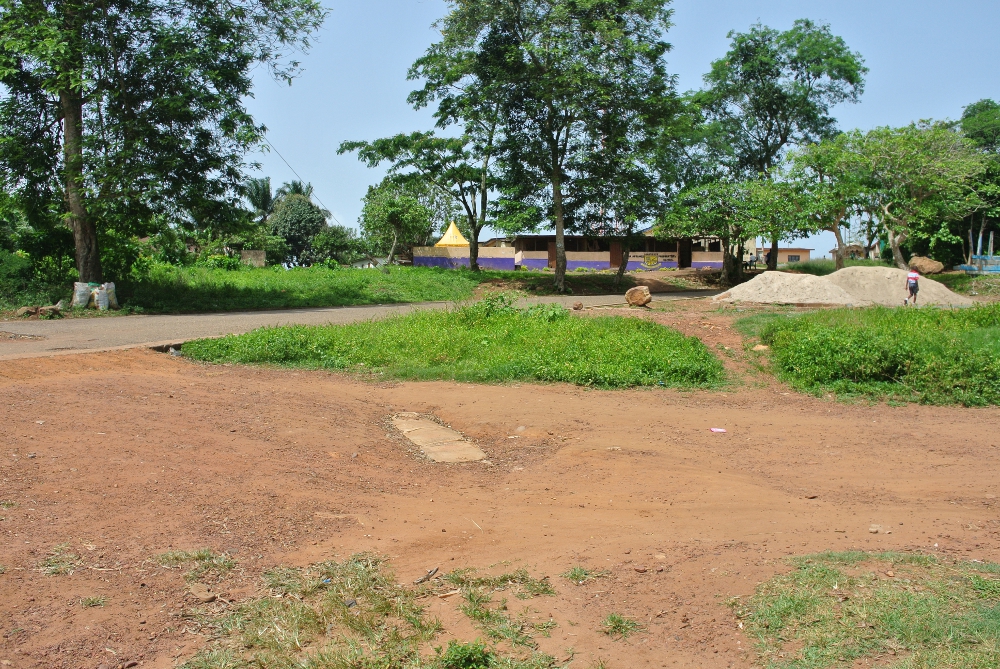 (ESP) La escuela fue fundada el 3 de septiembre de 2003 con veinte estudiantes de las comunidades de Abiriw y Duwu.
Desde entonces la escuela ha ido creciendo, y hoy en día ha adquirido el estatus de Junior High School (JHS).
Un primer grupo de estudiantes, inscritos en la B.E.C.E. (Basic Education Certificate Exams), obtuvo en 2011 los mejores resultados en el Distrito Norte de Akuapem.
Desde ese año, la escuela promueve las actividades escolares y los deportes.

El instituto necesita: mantenimiento de rutina; libros de texto; apoyo educativo (enseñanza) en los diferentes niveles de la educación alojados.
El instituto está abierto a maestr@s voluntari@s de todas partes del mundo.